DISCLAIMER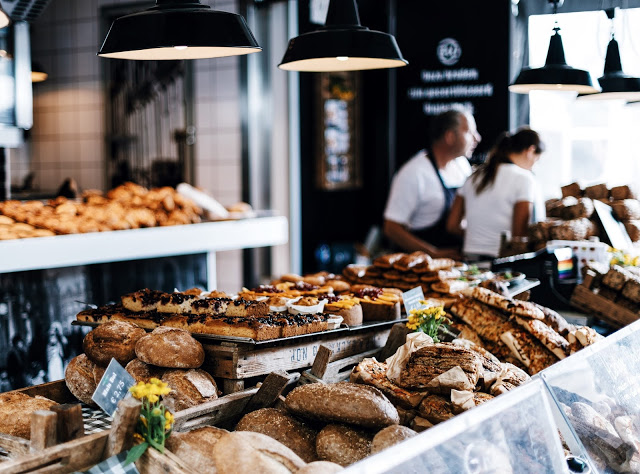 These policies are valid from November 25, 2016 to present. The contents of these policies may be altered at any time. This blog is a personal blog written and edited by me. For questions about this blog, please contact me from the contact form or eurekafe5@gmail.com.
TERMS OF USE
All content provided on this blog is for informational purposes only. All information is provided by EUREKA CAFE (including any other homepage link on this site) and while I try keeping the information up to date and correct, I make no representations or warranties of any kind, express or implied, about the completeness, accuracy, reliability, suitability or availability with respect to the website or the information, products, services, or related graphics contained on the website for any purpose. Any reliance you place on such information is therefore strictly at your own risk, so please make sure to research and verify the information that you read from my blog because some information may be less accurate as time passes.
Any views or opinions provided in this blog are personal and belong to me. And they do not represent those of people, institutions or organizations which the owner may or may not be associated with in professional or personal capacity, unless explicitly stated. In addition any views or opinions are not intended to malign any religion, ethnic group, club, organization, company, or individual. I will not be liable for any errors or omissions in this information nor for the availability of this information, and for any losses, injuries, or damages from the display or use of this information. 

INTELLECTUAL & COPYRIGHT POLICY
All intellectual property on this blog is owned by me, including written work, photography, and video, unless otherwise stated. All work on this site is protected by copyright law and may not be copied, reproduced, or modified without written consent by me. If you would like to use my photos or text in my website, please contact me first and do state your intent and purpose for such. If you wish to repost or share any material from this website, please make sure to credit me by including my link. You can't repost my articles in its entirety so if you want to share an article.
ADVERTISERS & SPONSORS
In order to keep this site running, it is sometimes necessary to use affiliate links, include advertising, share sponsored content with promotional purposes, or establish partnerships with companies. Even though this blog is open to advertising, I will never recommend and write about products or brands that I don't personally use nor believe in. But I am definitely not responsible for the actions of my advertisers or sponsors. If you purchase a product or service based upon a link from my website, you must take action with that company to resolve any issues and not with me. Any product, claim, statistic, quote or other representation about a product or service should be verified with the manufacturer, provider or party in question.
AND MORE…
I can't be held responsible for any offense taken due to translation, interpretation or mistakes in grammar and/or punctuation of my website's content. I will also not be liable if for any reason the website is unavailable at any time or at any period of time as I might often do so without notice and at my own discretion, intended or not. On the other hand, comments on this website are the sole responsibility of its writer. I do not guarantee the accuracy, honesty and politeness of their comments. I reserve the rights to edit or delete any comments submitted to this website without notice, if they may deem to be spam or questionable spam, or that they include profanity, contain language or concepts that are offensive, attack a group or person individually, etc.
I may adapt and use some pictures, illustrations and movies that are released  from the other website. In case unless the site owner/content uploaders require, I may not state their credit attributions.